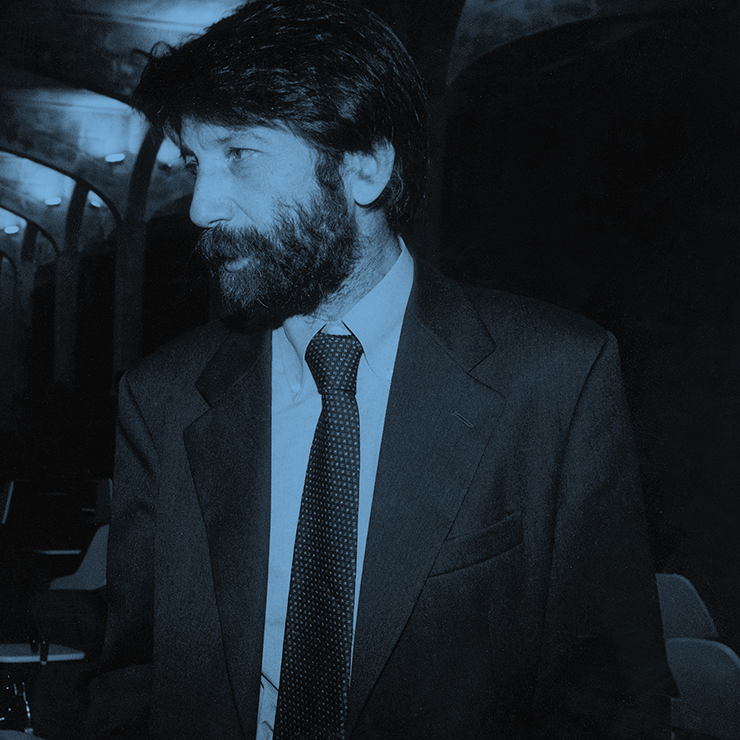 Massimo Cacciari graduated in Philosophy at University of Padua in 1967 with a thesis on Critique of Judgement by Kant with professors Sergio Bettini and Dino Formaggio. Former tenured professor in Artistic Literature and then Aesthetics at the University of Architecture of Venice, he then became full professor of Aesthetics in 1985 and was Director of the Department of Philosophy at the Academy of Architecture of Lugano from 1998 to 2005. In 2002 he founded with Father Luigi Verzé the Department of Philosophy at the Vita-Salute San Raffaele University in Milan, where he was appointed first Dean and is Professor Emeritus in Philosophy since 2012.
Cacciari held lessons, courses and conferences in many universities and institutions throughout Europe. He received prestigious awards such as the Hannah Arendt Award for Political Philosophy in 1999, the Darmstadt Academy Award (2002), the Gold Medal from Círculo de Bellas Artes in Madrid (2005), the Gold Medal "Pio Manzù" from the President of the Italian Republic (2008), the Premio De Sanctis for essay writing, the Honorary Degree in Architecture from the University of Genoa (2002), in Political Sciences from the University of Bucharest (2007), and in Classical Philology from Alma Mater in Bologna (2014).
He has been awarded the honorary citizenship of Sarajevo for his political and cultural action during war and the siege on the city, and of Siracusa for his work on Plato and Neoplatonism. He cofounded and co-directed magazines that marked the political, cultural and philosophical context in Italy between the 1960s and the 1990s, such as Angelus Novus, Contropiano, Laboratorio politico, Centauro, Paradosso.
Among his publications: Krisis, Milan, 1976; Dallo Steinhof, Milan, 1980; Icone della legge, Milan, 1985; The Necessary Angel, Milan, 1986; Zeit ohne Kronos, Klagenfurt, 1986; Drama y duelo, Madrid, 1987; Méridiéens de la decision, Paris, 1992; Geofilosofia dell'Europa, Milan, 1994; L'Arcipelago, Milan, 1996; Le dieu qui danse, Paris, 2000; Hamletica, Milan, 2009; The Unpolitical, Yale University Press, 2009; Doppio ritratto. San Francesco in Dante e in Giotto, Milan, 2012; The Withholding Power: An Essay on Political Theology, Milan, 2013; Generare Dio, Il Mulino, Bologna, 2017; La mente inquieta. Saggio sull'Umanesimo, Einaudi, Turin, 2019. His theoretical research is focused in his "triptych": Dell'Inizio, Milan, 1990; Della cosa ultima, Milan, 2004; Labirinto filosofico, Milan, 2014.