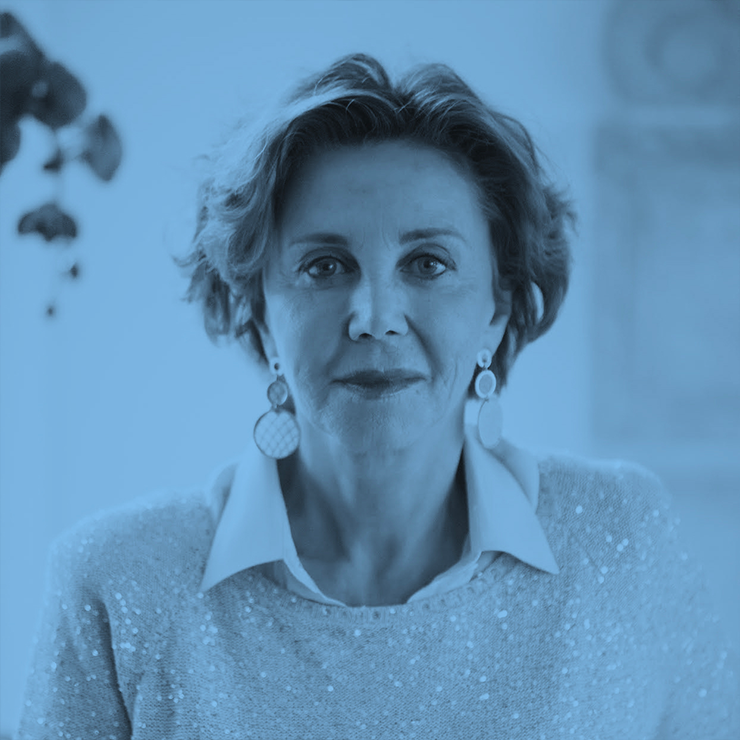 Viviana Kasam, MA at McGill University, Montreal, chairs BrainCircleItalia—a non-profit organization aimed at spreading the most cutting-edge research in neuroscience—that she founded in 2010 with the support of Nobel Prize Rita Levi Montalcini and Pietro Calissano, at the time president of EBRI (European Brain Research Institute). In 2019 she founded BrainCircleLugano, which works on the Ticinese territory with the same goals.
Kasam has been a Member of the Board of the Hebrew University of Jerusalem for ten years and was appointed Knight of the Italian Republic for work merits. Journalist specialized in scientific divulgation, she contributed to Il Corriere della Sera and the newspapers of the group, as well as to Rai, the Italian public broadcasting network, both for radio and television. She is one of the founders of Canale 5 television channel.
Kasam has organized conferences, seminars, forums, online and television events, documentaries, classes in theaters (Piccolo Teatro and Teatro Franco Parenti in Milan, Eliseo and Palladium theaters in Rome), and film festivals focused on neurosciences in collaboration with the Presidency of the Republic, the Municipality of Milan and Rome, and the major international universities and research center.
She curated the exhibition "Il colore del pensiero" (2011) that traveled throughout Europe and was set up in Milan and in Paris.
She held a course on scientific communication at Università Tor Vergata in Rome. Kasam was awarded several prizes for her journalistic and television activity, including Premio Italia, Women of Europe Award, Premio Onda TV, Premio Venezia and Premio Guidarello.