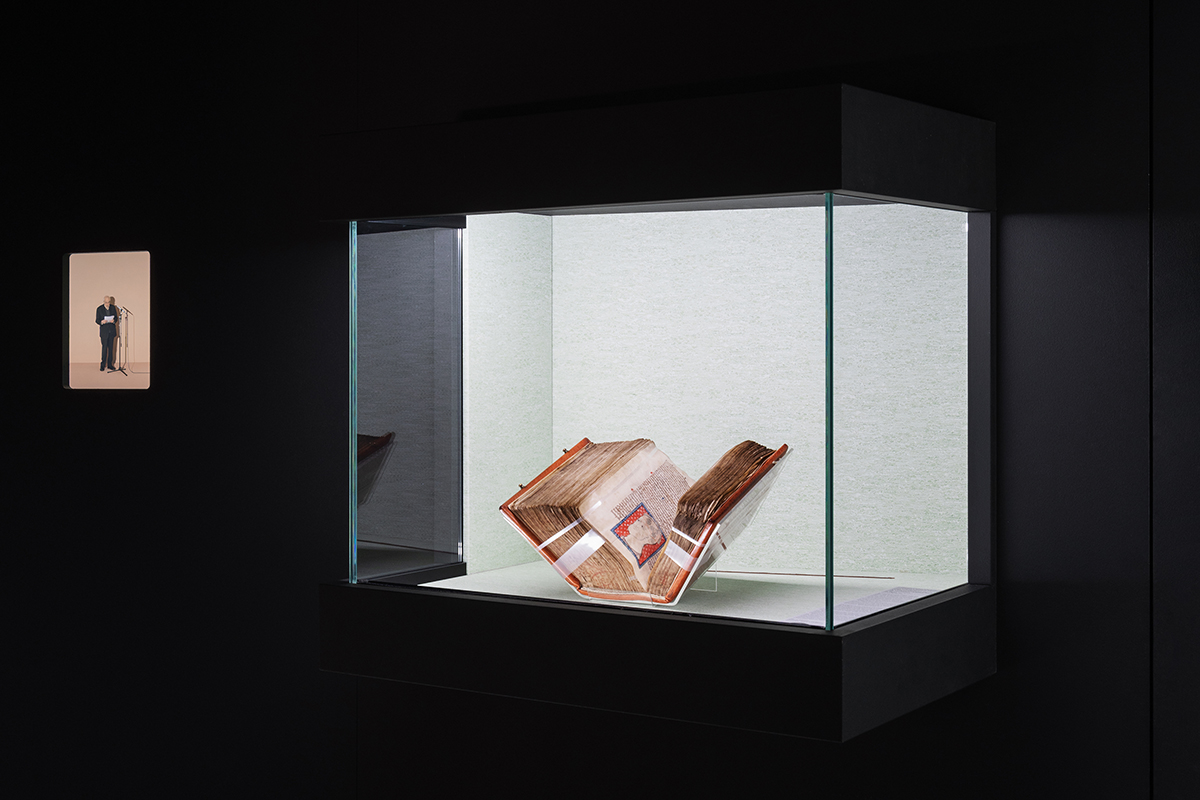 On the first and second floors, more than 110 items encode centuries of attempts to understand the human brain. Including historical objects, drawings, paintings, prints, and books, the items mark some of the most significant stages of a millennia-long journey of discovery while also illuminating otherwise forgotten chapters of the Mesopotamian and ancient Egyptian ages, the Italian Renaissance, the Japanese Edo period, as well as the last thirty years' imaging techniques.
The collection ranges from the 3D print of Cylinders of the Sumerian ruler Gudea with cuneiform texts (22nd Century BCE) that report the oldest surviving record of a dream to the Egyptian Edwin Smith Papyrus (17th Century BCE), one of the oldest surviving surgical texts;
from a 19th Century copy of the Chinese medical text Huangdi Neijing (3rd Century CE), to a manuscript sheet by Leonardo Da Vinci (16th Century) depicting anatomical drawings and notes; from the first drawings of neurons by Camillo Golgi and Santiago Ramón y Cajal, to a wax anatomical model from the Museo La Specola in Florence (both 19th Century); from the scientific publications of Rita Levi-Montalcini and Viktor Hamburger's research which resulted in the discovery of the Nerve Growth Factor (1960), to an article published in New Scientist, documenting the first magnetic resonance imaging of a human brain (1978) obtained by Ian Robert Young and Hugh Clow.
Thirty-two international fiction authors have written literary texts in response to the objects, calling forth their latent social, political or personal histories into new forms, expanding the boundaries of our investigative scope. Together objects and stories demonstrate and imitate the capacity of the brain to recollect and reprocess information. The artifacts' stories were written to be performed by renowned audio book narrator George Guidall in short videos directed by Taryn Simon and produced by Fondazione Prada. One voice is projected into multiple stories, languages, geographies, bodies, and realities: an intractable framework problem foundational both to how the brain works and to how the history of neuroscience has been constructed.